Why you should use
SaveCode.net
Save Codes Easily
You can save your codes and update them anytime. You also can save any codes that you like from any website after installing the SaveCode.net extension for Chrome
Install SaveCode.net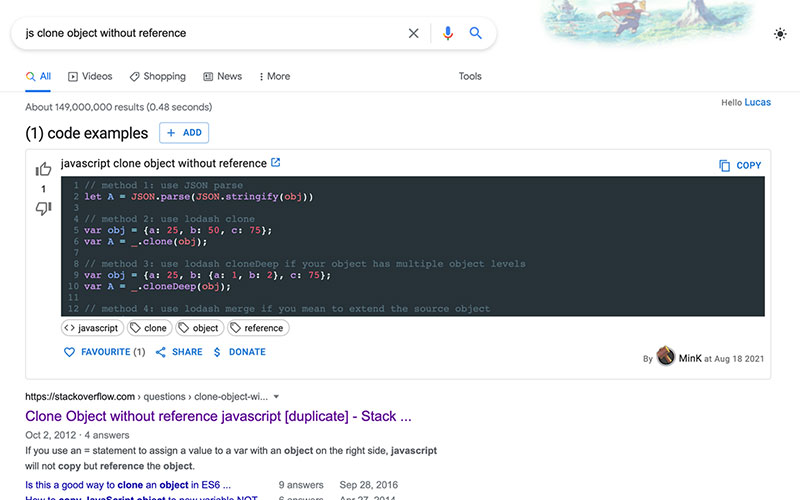 Develop Faster
When you search for any code/solution in Google. The SaveCode.net will show you the matching examples at the top of your Google results. This saves your time searching.
Install SaveCode.net
Teamwork Better
You can create teams and invite members by email to join and view. Members can share codes for reference. Leaders can set the team public/private.